HIS RETURN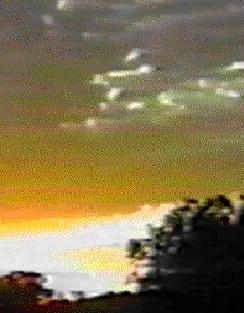 JESUS is the LIGHT of the WORLD (John9:5 KJV)

IT IS FINISHED


Romans 16:25-27 (KJV)

25 ¶ Now to him that is of power to stablish you according to my gospel, and the preaching of Jesus Christ, according to the revelation of the mystery, which was kept secret since the world began, 26 But now is made manifest, and by the scriptures of the prophets, according to the commandment of the everlasting God, made known to all nations for the obedience of faith: 27 To God only wise, be glory through Jesus Christ for ever. Amen.

Psalms 50: 1-6 (KJV)

1¶ A Psalm of Asaph. The mighty God, even the LORD, hath spoken, and called the earth from the rising of the sun unto the going down thereof. 2 Out of Zion, the perfection of beauty, God hath shined. 3 Our God shall come, and shall not keep silence: a fire shall devour before him, and it shall be very tempestuous round about him. 4 He shall call to the heavens from above, and to the earth, that he may judge his people. 5 Gather my saints together unto me; those that have made a covenant with me by sacrifice. 6 And the heavens shall declare his righteousness: for God is judge himself. Selah.

Redemption

EXODUS CHAPTER 4 (KJV)

1 And Moses answered and said, But, behold, they will not believe me, nor hearken unto my voice: for they will say, The LORD hath not appeared unto thee. 2 And the LORD said unto him, What is that in thine hand? And he said, A rod. 3 And he said, Cast it on the ground. And he cast it on the ground, and it became a serpent; and Moses fled from before it. 4 And the LORD said unto Moses, Put forth thine hand, and take it by the tail. And he put forth his hand, and caught it, and it became a rod in his hand: 5 That they may believe that the LORD God of their fathers, the God of Abraham, the God of Isaac, and the God of Jacob, hath appeared unto thee. 6 And the LORD said furthermore unto him, Put now thine hand into thy bosom. And he put his hand into his bosom: and when he took it out, behold, his hand was leprous as snow. 7 And he said, Put thine hand into thy bosom again. And he put his hand into his bosom again; and plucked it out of his bosom, and, behold, it was turned again as his other flesh.8 And it shall come to pass, if they will not believe thee, neither hearken to the voice of the first sign, that they will believe the voice of the latter sign. 9 And it shall come to pass, if they will not believe also these two signs, neither hearken unto thy voice, that thou shalt take of the water of the river, and pour it upon the dry land: and the water which thou takest out of the river shall become blood upon the dry land.
10 ¶ And Moses said unto the LORD, O my Lord, I am not eloquent, neither heretofore, nor since thou hast spoken unto thy servant: but I am slow of speech, and of a slow tongue.
11 And the LORD said unto him, Who hath made man's mouth? or who maketh the dumb, or deaf, or the seeing, or the blind? have not I the LORD?
12 Now therefore go, and I will be with thy mouth, and teach thee what thou shalt say.

DANIEL CHAPTER 9 (KJV)

10 Neither have we obeyed the voice of the LORD our God, to walk in his laws, which he set before us by his servants the prophets. 11 Yea, all Israel have transgressed thy law, even by departing, that they might not obey thy voice; therefore the curse is poured upon us, and the oath that is written in the law of Moses the servant of God, because we have sinned against him. 12 And he hath confirmed his words, which he spake against us, and against our judges that judged us, by bringing upon us a great evil: for under the whole heaven hath not been done as hath been done upon Jerusalem. 13 As it is written in the law of Moses, all this evil is come upon us: yet made we not our prayer before the LORD our God, that we might turn from our iniquities, and understand thy truth.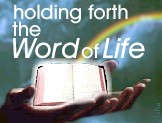 The Bible

(Written by Patsy A. Van Luke) GOD'S WAYS vs. MAN'S WAYS

MATTHEW 6:33..SEEK HIM FIRST & MATTHEW 6:9-13 THE LORD'S PRAYER

YES, AMEN; IN ORDER TO WORK CORRECTLY, WISELY, INTELLIGENTLY; MUST BE GOD'S WAYS, FIRST!!.....NOT…MAN'S WAYS!!

MAN'S WAYS ARE TO ALWAYS BE SECOND IN LINE. BE IN THE MOMENT WITH GOD FIRST AND MAN, SECOND TO CREATE A REAL; SOUND; SOLID RIGHTEOUS LIFE, NOT JUST A LIFE OF ILLUSIONS.

THE MIND THINKS "OH, BUT MAN'S WAYS ARE MUCH MORE INTERESTING"…NOT!! JUST AN ILLUSION BECAUSE OF THE DRASTIC CONTROL SATAN HAS ON OUR PEOPLE IN OUR WORLD TODAY. MOST ARE LIVING A LIFE OF ILLUSIONS FIRST INSTEAD OF PUTTING GOD FIRST.

SPECIAL EFFECTS, ARTIFICIAL…NOT REAL!! "UNDERSTANDING IS STILL THE GREATEST GIFT. PROVERBS 3:13

OUR MINDS HAVE BEEN PROGRAMMED VERY CLEVERLY TO NOT BE SATISFIED WITH "SIMPLE"…GOD'S WAYS. (HOW SIMPLE IS THE PROCESS OF REPRODUCTION?) THINK ABOUT IT. SIMPLE… IS IT NOT? TWO SIGNIFICANCES JOIN TOGETHER TO CREATE ONE IN MOST CASES YET AT TIMES TWINS, TRIPLETS AND MORE ARE PRODUCED. LIFE WAS CREATED TO BE SIMPLE AND REAL, NOT ARTIFICIAL AND DELUSIONAL. "BE FRUITFUL AND MULTIPLY." GALATIONS 5:22-26

22 But the fruit of the Spirit is love, joy, peace, longsuffering, gentleness, goodness, faith,
23 Meekness, temperance: against such there is no law.
24 And they that are Christ's have crucified the flesh with the affections and lusts.
25 If we live in the Spirit, let us also walk in the Spirit.
26 Let us not be desirous of vain glory, provoking one another, envying one another.

ARTIFICIAL INTELLIGENCE INTERFERES WITH GOD'S WAYS CONSTANTLY. SATAN TEMPTED JESUS SO MANY TIMES PURPOSELY, ALWAYS TRYING TO HOOK HIM UP TO A LIFE OF ILLUSIONS. JESUS WAS TOO CLEVER FOR HIM BECAUSE HE WOULD MEDITATE IN TRADITION, GOING UNTO THE FATHER FOR SPIRITUAL GUIDANCE AND STRENGTH.

DANIEL 12 (A HUGE BURST OF KNOWLEDGE) =THE INTER NET

TO DEMONSTRATE THE CONTROL THAT SATAN HAS ON OUR MINDS…THINK BACK TO 1993; THE YEAR THE INTER NET WITH SPECIAL EFFECTS MESMERIZING OUR MINDS WAS ACTUALLY A DELUSIONAL OBSTACLE IN THE WAY OF OUR CLEAR VISION. HOW MANY WILL BELIEVE THIS? ONLY THE CLEVER WHO REACH OUT AND HUNGER FOR BIBLICAL TRUTH, NEW SPIRITUAL WINE AND BREAD ALWAYS THERE FOR "THE FINDING."

TWO WAYS (COMPARISON TO ONE OR MORE THINGS TO RECEIVE ONE CONCLUSION, ONE TRUTH)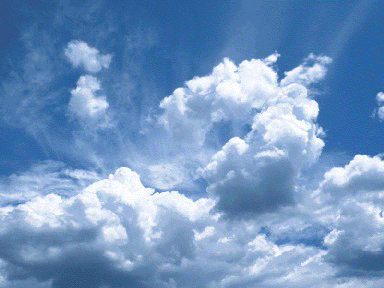 (Updated 12-07-13)Our True Story
HIS ALL WILL NOT BE LOST WHEN ALL WILL REMEMBER HIS CROSS
WITH HIS CLOUD RETURNING HIS LOVE
To View A Short Documentation of HIS RETURN
Video Documentation
(up date 07.07.14) HIS light comming from above
"youtube" Documentation movie

Click on picture to view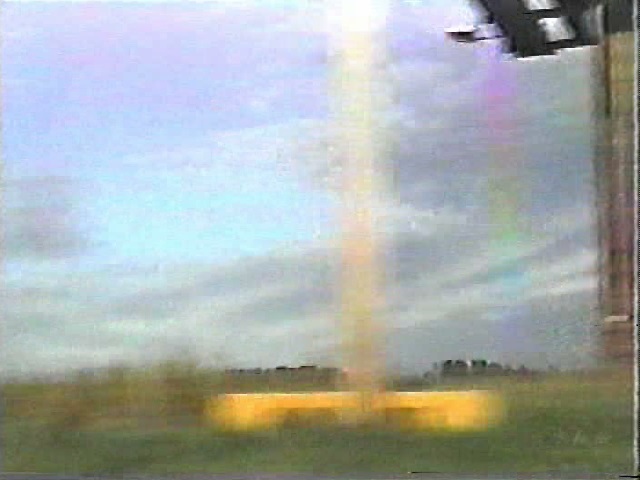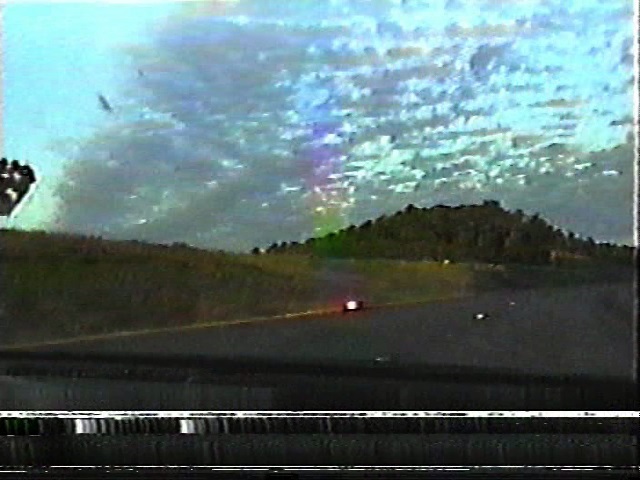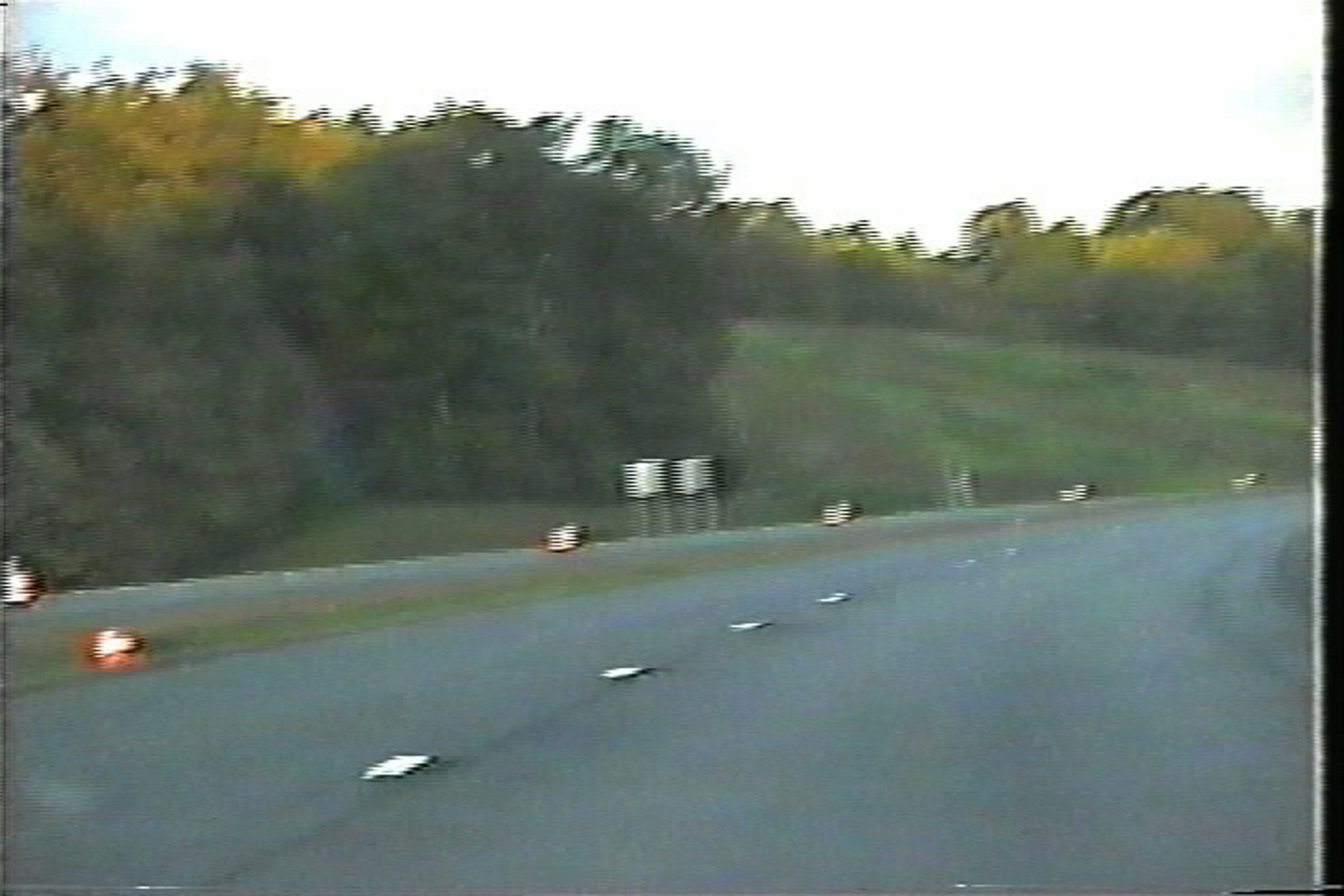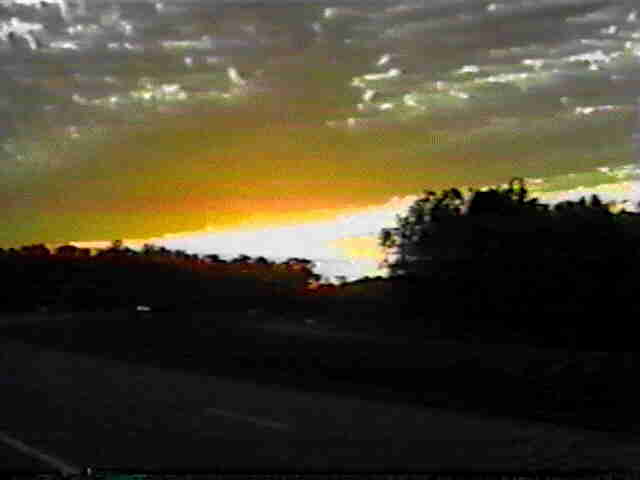 Click on picture to view

TEN COMMANDMENTS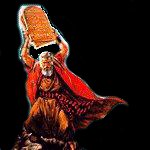 THE LORD'S PRAYER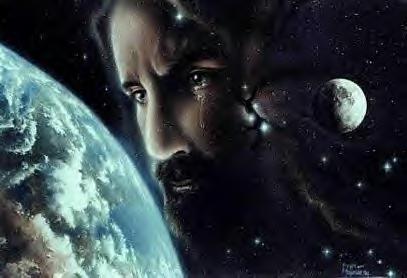 (NEW)Click to order FLW2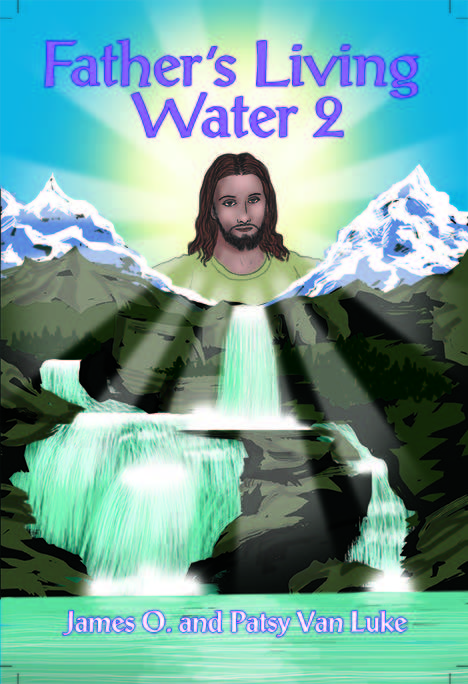 CHIEF WISDOM
Spiritual Songs & Hymns

9-26-13 latest fireball sightings
A New Twist of Wisdom, within the Application of Faith, Works and Knowledge
Reprobate Minds

Inoculation

Adam & Eve (Rib)

Looking for Disciples and Warrior's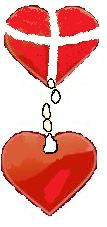 Introduction Therapy Plus Prayer


Love


Deception 0f Israel


Descendants of Atlantis


10:25:12 Preachers Test


Immaculate Conception


Timothy & Titus / Doctrine


Sanctify & Sanctification


Biblical Pleasure


Holy Anointing Oil


Seminary & Substance


Manna


Chastise


Highbread Nation


(Father,s) Imperial Rule


(new) Mouths of Prophecy


(Continues) Mouths of Prophecy


Gethsemane


1 Cor 2: 7-16


(Preface) Fathers Living Water


Coming to become known


Holy Ghost(oneness)


Holy Spirit(oneness)


Luke 19:10


Aloe vera / Living Water


Magnificent Heavenly Medicine


Supplement


Bread of Life


Bethlehem / House of Bread


Honor the MASTER


Prophets / Seers


Absence / Presence of GOD


Ye Hypocrites


Spirit Within


Mind's Eye / Spiritual Journey


Albert Einstein


Soul Mates


Mind of Christ / Self


Fruit of The Spirit


Chief Unifeatherrock


Healingtree


GOD Loves


Significance of Two


Free Will


Words


I am that I am


Thanksgiving


Happenis / Peniscillin


Omnipotent


Marriage supper of the Lamb is Come


Parable


Come


Seed


(new) oblations


Testimony / Testimoney


Amen; amen; Amun


Definition of Christ


Mansions / Manson


born again


Image of God


Whey / Way


Spat


Summary


To Order "Father's Living Water" Book


The LORD is Come

The Gnostic Gospel of Truth


(new) The Cosmic Mysteries of Mithras
Written By Matthew Powers

The Illusionist
The White Glowing Cross

On October 2nd 1993, we knew that we had taped what we thought would be an extraordinarily beautiful sky that would eventually turn into an extremely fantastic sunset.

As soon as we arrived home after encountering a quite unusual but very pleasant day we viewed the tape. It captured our undivided attention from the beginning to the end.

After questioning one another we knew that we had seen the same things. The white glowing cross on the bright burning fire as we both agreed upon, was clue enough that we had witnessed and taped a prophetical biblical encounter.

REVELATION FILMED BY: JIM VAN LUKE

JIM AND I SAW A " VISIONARY MOVEMENT," A VERY UNUSUAL SKY. WE WILL NEVER FORGET THE SKY OF DRAMA IN THE CLOUDS, WITH BEAUTY SO INTENSIFIED AND SO HYPNOTIC. WE HAD TO KEEP WATCHING IT, VERY CLOSELY AS THOUGH WE WERE UNDER A SPELL; ENCHANTED. WE WOULD SOON FIND OUT THAT HIDDEN, BENEATH IT ALL, AS A MYSTERY WAITING TO BE SOLVED, IMPORTANT MESSAGES TO BE RELAYED TO ALL WHO KNOW HIM AND ALL WHO WOULD LIKE TO GET TO KNOW HIM.

IMPORTANT DATE 10/02/93 MESSAGES: BEGINNING OF WARNINGS

MANY DISASTERS ARE TO OCCUR, FROM THIS DAY FORWARD AND THROUGHOUT THE COMING YEAR. ALL WILL NOT BE LOST; HAVE NO FEAR, BUT REPLACE THE FEAR, YOU MAY NOW HAVE, WITH THAT OF FAITH AND HOPE. THE TRUTH LIES IN THE SKIES, AS THE SIGNS REVEAL; THAT JESUS CHRIST, OUR LORD, MASTER OF MIRACLES AND OUR SAVIOR, IS NOT DEAD, BUT IS ALIVE.

NOW IS A CRUCIAL TURNING POINT, FOR ALL MANKIND AND EVERY LIVING, BREATHING SOURCE OF LIFE TO BECOME REJUVENATED INTO THE ORIGINAL WORLD OF BEAUTY, CREATED FOR ALL MANKIND.

OUR WORLD IS TO BE NURTURED, LOVED, SOWED, PRUNED, AND KEPT CLEAN. THE WORLD MUST BE PROPERLY ACCEPTABLE FOR HIM TO LIVE IN. THE AIR SHOULD BE CLEANER.

EVERYONE WHO IS CAPABLE CAN DO THEIR PART TO KEEP THE EARTH CLEAN ENOUGH FOR THE NEXT GENERATION AND ALL OTHERS TO COME.

IGNORANCE MUST NOT CONTINUE TO PREVAIL, BUT SHOULD BE REPLACED WITH THAT OF COURAGE, WITH A HELPING, CARING ATTITUDE. WARN THOSE WHO ARE HELD RESPONSIBLE, FOR CLUTTERING THE EARTH AND POLLUTING THE AIR, NECESSARY FOR BREATHING. GIVE TO THEM, A MESSAGE OF DIRECTION AND GUIDANCE.

THE EARTH IS A LIVING, BREATHING PLANET. EVERY LIVING BREATHING CREATURE HAS A SOUL PURPOSE AND A REASON FOR EXISTENCE BY GOD AND NATURES' LAWS OF REPRODUCING, MALE OR FEMALE GENDER. THE MALE AND FEMALE, TOGETHER, BODILY, PLANT A SEED OR SEEDS TO GROW INTO A NEW SURPRISE TO MEET THE EYE.

THE CHILDREN OF OUR LAND; GODS' GOLD, ARE TO BE PROTECTED. THEY MUST NOT BE STRIPPED OF THEIR INNOCENCE AS THEY ARE OUR FUTURE.

GOD AND NATURES' LAWS ARE IN COMMAND AND MUST NOT BE DEFIED. THE POWERS OF GOD AND THE POWERS OF NATURE WILL SOON JOIN TOGETHER TO BECOME ONE POWERFUL FORCE TO OVERPOWER ANY OTHER IN EXISTENCE. THESE POWERS WILL ENHANCE THE SOULS THAT ARE GLOWING WITH THEIR CROSS AND WILL THEREFORE DESTROY ALL WHO DEFY OUR SOUL PURPOSE AND REASON FOR EXISTENCE. ADHERE, TO THE SIGNS, AND REPENT. IT SHALL BE THE MEEK WHO INHERIT THE EARTH. FOR IT SHALL BE THE MEEK WHO RESURRECT.

UPHOLD THE LAWS OF GOD, THE LAWS OF MOSES, (EXODUS 20) THE TEN COMMANDMENTS, BY POSTING THEM IN PLAIN SIGHT AND BY STAYING OBEDIENT UNTO GODS' STATUTES. FOR THE SECRETS HAVE BEEN TOLD, THE TRUTH REVEALED, AND THE MESSAGES IN THE SKY SHALL BE ABSORBED BY THOSE SEARCHING FOR ANSWERS. THESE ANSWERS WILL SHOW THEM HOW TO BECOME RIGHTEOUS ENOUGH IN ORDER TO CLAIM THEIR SALVATION. WE CAN ALL BOND WITH GOD AND HIS KINGDOM OF HEAVEN THROUGH RESURRECTION.

CLOUDS BY, PAT VAN LUKE

NORMAL CLOUDS HAVE A NATURAL WAY OF CHANGING SHAPES AND SIZES THROUGHOUT THE DAY FROM DAWN TO DUSK AS MOST WHO WATCH THE SKY MAY KNOW. THEY ARE SIMPLY VAPORIZED MOISTURE THAT CHANGE RAPIDLY THROUGHOUT THE DAY FROM SUNRISE TO SUNSET. ON THIS MAGNIFICENT DAY IN HISTORY THE SHAPES OF THE FIRMAMENT BASICLY STAYED THE SAME FROM SUNRISE TO SUNSET. THE ONLY CHANGES THAT TOOK PLACE WAS THEIR POSITIONING AND THEIR SIZE. AFTER STUDYING THE CLOUDS SOME OF THE SAME IMAGES CAN BE SEEN LARGER AS THOUGH GOD BROUGHT THEM CLOSER TOWARDS THE EARTH. THIS IS TRULY MAGNIFICENT!!.....A GLORIOUS REVELATION OF BIBLICAL PROPHECY UNVAILING GODS' GLORY THAT EVERYONE SHOULD HAVE A RIGHT TO SEE. THESE EXTRAORDINARY PERFORMANCES HIGH ABOVE US IN THE SKY WERE CREATED BY, DIRECTED BY AND PERFORMED BY THE GODHEAD; MASTER AND CREATOR OF OUR UNIVERSE. THERES' NO DOUBT IN MY CLEAR HEAD, WHATSOEVER. THIS IS MOST DEFINITELY A WONDERFUL BIBLICAL PROPHETICAL DAY THAT THE LORD HATH MADE. AMEN PSALM 50 ROMANS 13:1,2

THE GREAT "I AM" HAS TOTALLY CONVINCED ME THAT THIS DAY WAS OF THE SUPERNATURAL, NOT BEING OF THE NATURAL.

Be Blessed and be more blessed after you have YOUR VERY OWN copy of this video in your possession. It has impacted our lives and can do the same for you. You will never see anything like these supernatural images on this Video anywhere else. The photo images that we portray on our pages are only scanned images. Theres' really no comparison to the images on the video. Being there, over fifteen years ago when it all took place has become a Huge Blessing. We treasure its' contents and whole-heartedly do BELIEVE in it. This glorious experience with the Almighty Supernatural Kingdom high above us in all ways could never become oblivious. The Godhead of our Universe can do all things. Theres' absolutely nothing too big or impossible for Gods' Supernatural Kingdom to perform. These mysterious images contain many messages given on that prophetic day of Prophecy coming true.

OUR TRUE DESTINY,

After ordering the "DVD" Video, named, His Return, His Cross, His Cloud, as you view it, your life can change for the better, also. If you have an interest in receiving this video, the donation price will be $20.00. You may e-mail us at our e-mail address; jvanluke@aol.com Reqest your video by e-mail (to see a brief clip of Video, see above)

Amen, Gods' favorite word for in agreeance

Be Blessed.

On A Personal Note

I pledge allegiance to the Flag of the United States of America and to the Republic for which it stands, one nation under God, indivisible, with liberty and justice for all. ( A Vietnam Veteran )
His Return is a member of the

Want to join the ring? Get info Visit other sites in the ring now!
[Prev][ SkipIt ][ Next5 ][ Next ][List Sites]
[ChatRooms] [V Vets at Yahoo]
CLICK ON
To view a Vietnam Veteran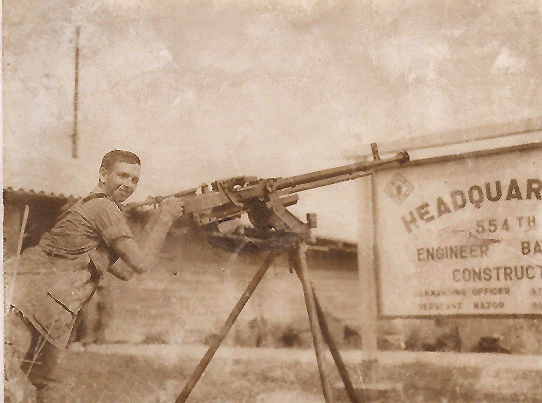 BRANDED FOR CHRIST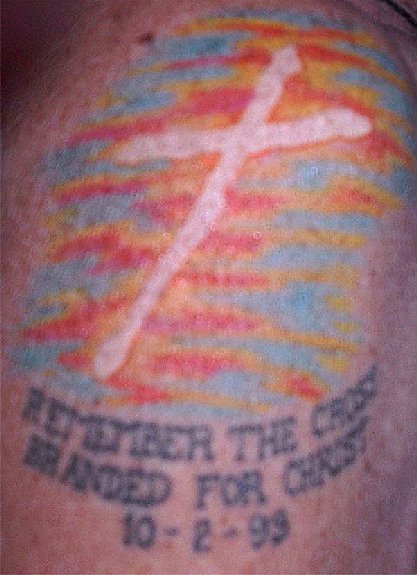 click on to

New website Created On
02/11/2002
Date Last Modified On
03/24/15
Website Created By Jim & Pat Van Luke ( Disciples )
This site In Memory of Frank T.and Sylvia Moore and to all in Good Faith

Will of God
To know the will of God is the greatest knowledge,
To find the will of God is the greatest discovery,
To do the will of God is the greatest achievement.
Them that Know; KNOW
NOW PLAYING:Hallelujah;Isaiah 45:8